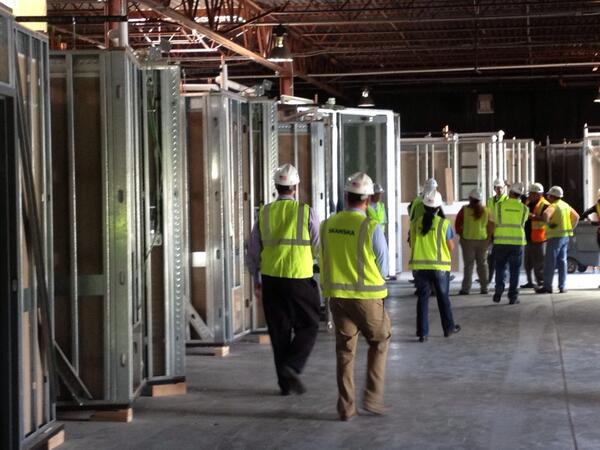 It's not Urban Green's practice to highlight the business policies of specific firms, but sometimes an exception is in order. Yesterday, Skanska announced its withdrawal from the U.S. Chamber of Commerce "to protest the organization's backing of a chemical industry-led initiative to effectively ban the future use of LEED for government buildings." The chemical industry is lobbying vigorously under the guise of the "American High-Performance Building Coalition" to insert an innocuous-sounding provision into the Senate's Shaheen-Portman energy efficiency bill (S.761) that would prevent the U.S. government from using LEED. According to Skanska's announcement, they withdrew from the Chamber after an unsuccessful effort to convince the association to drop its support of this anti-LEED initiative.
Why does the chemical industry have LEED in its sights? The short answer is that it's about one or two points out of 100 that would reward the use of healthier building materials. The longer answer is the industry probably fears the precedent and where this may go in the long run. If the chemical lobby is successful, it could be a major setback for LEED and the wider green building industry. The federal government has been one of the most committed users of LEED since the standard's early days and countless designers, contractors, and trades cut their teeth on federal projects.
If the chemical industry wins at the federal level, we can expect them to redouble their efforts to undermine green building in statehouses and city halls across the country.
Some of you—our members and readers—work for firms that are members of the Chamber of Commerce. And the rest of you regularly hear from manufacturers touting their green credentials with the hope you will buy or spec their products for LEED projects. Now's a good time to put those green claims to a real test: ask them as environmental leaders whether they are going to follow Skanska's suit.